Investors & Startups Opportunities
Pre-Registration Required
Following the success of NANO.IL.2018 "Startups & Investors" Session we have decided to hold this special session again for Investors and Startup companies who are seeking collaborations and or investment in the nanotechnology relevant areas. The session will be chaired by Mr. Dov Moran and Ms. Anya Eldan.
Selected VCs, angels, investment groups, multinational firms and foreign commercial attaché are invited to attend this session and get first hand brief overview of the individual selected companies.
The session will be 90 minutes long and will include highly selected startup companies that each will present in few minutes very briefly their company and the opportunity. As may be needed we can arrange for a meeting area afterwards to help continue the dialogue between interested investors and companies.
Each registered startup company who is interested to participate in this special opportunity session, needs to contact Ms. Naama Kappon - Nkappon@paragong.com and provide a brief one page outline of the company for review before it will be confirmed. Thereafter a set of guidelines will be sent separately to each of the selected companies.
Deadline for submitting requests is June 1, 2020
The selected companies will be notified if accepted
by September 1, 2020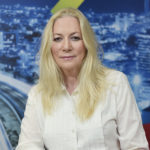 Anya Eldan
The VP at the Israel Innovation Authority, managing the Startup Division funding over 400 startups annually through programs such as Early Stage Fund, Technological Incubators and Open Innovation Labs. Anya leads the National BioConvergence strategy - the future of HealthTech integrating Biology and Engineering. Anya has over 25 years of Executive Experience in High Tech and Life Sciences companies, Venture Capital Investments and Technology Transfer ventures. Anya has a proven track record of private and public fundraising.