NANO.IL.2020 Tutorials Day
Tuesday, October 13, 2020
Safety and Regulation
Nanotechnology has the potential to dramatically improve the effectiveness of a number of existing consumer and industrial products and could have a substantial impact on the development of new products in all sectors, ranging from disease diagnosis and treatment to environmental remediation. Because of the broad range of possible nanotechnology applications, continued evaluation of the potential health risks associated with exposure to nanomaterials is essential to ensure their safe handling.
Engineered nanoparticles are materials purposefully produced with at least one dimension between 1 and 100 nanometers. Nanoparticles often exhibit unique physical and chemical properties that impart specific characteristics essential in making engineered materials, but little is known about what effect these properties may have on human health.
Research has shown that the physiochemical characteristics of particles can influence their effects in biological systems. These characteristics include:
Particle size, shape, surface area, charge
Chemical properties, solubility, oxidant generation potential, and degree of agglomeration.
Until results from research studies can fully elucidate the characteristics of nanoparticles that may pose a health risk, precautionary measures must be warranted. Today there is no single, accepted model for the interaction of engineering-nanomaterials with the human body, but there is evidence of the danger of breathing or ingesting these materials.
Nanomaterials have the greatest potential to enter the body through the respiratory system if they are airborne and in the form of respirable-sized particles (nanoparticles). They may also come into contact with the skin or be ingested. Based on results from human and animal studies, airborne nanoparticles can be inhaled and deposit in the respiratory tract; and based on animal studies, nanoparticles can enter the blood stream, and translocate to other organs.
International or national standardization in nanosafety are in process in many countries as well as in organizations like ISO and IEC, but are not yet ready, in the mean-time, best-practice-approach is to be taken by the relevant industries and research institutions working with nanoparticles.
This tutorial is presenting the state-of-the-art knowhow for the preparation of the interim safety rules for work with nanoparticles in general and engineering nanomaterials in particular.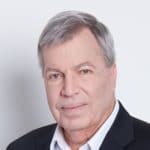 Moshe Oron
The Tutorial is presented by Dr. Moshe Oron, founder and chief scientist of KiloLambda Technologies Ltd. The company was developing and manufacturing nanotechnology based optical filters for protection against laser and strong light sources since 2001 and in 2019 sold its technology base to Elbit- systems. Among other things, he was responsible for the nano-safety aspects of the industrial work and product safety.
Moshe Oron was an active member of the IEC committee for Nanotechnology until 2019 and was a member of the EC advisory-expert-group for nano-safety.
Moshe Oron graduated the Technion in engineering (BSc.1962, MSc. 1970) and the University of Rochester (Ph.D. Optics, 1974, at the LLE-Laboratory for Laser Energetics). The main fields of his activity include lasers, infrared sensors, optomechanics and nanotechnology.
Moshe Oron was an elected vice-president of ICO (2011-2016), chief scientist of Elbit Systems-Elop (1993-2001), headed the National Committee for infrastructure in Electrooptics (1994-2001), and was a (part time) professor at Technion (1990-2003), teaching laser and optomechanical system design.
Moshe Oron published about 100 papers in the professional literature, among them a CRC book chapter on nanotechnology, and filed 40 patents.