Research & Developments Centers
Russell Berrie Nanotechnology Institute
Established at Technion in 2005, RBNI is a joint endeavor of the Russell Berrie Foundation, the Government of Israel, and the Technion. Learn More...
BINA
BINA is a leading nanotechnology research institute in Israel, and among the world leaders in many fields... Learn More
Yeda Research and Development Company Ltd.
Yeda Research and Development Company Ltd. is the commercial arm of the Weizmann Institute of Science... Learn More
BGN Technologies Ltd.
BGN Technologies is the technology company of Ben-Gurion University, bringing technological innovation from lab to market and fostering entrepreneurship among researchers and students... Learn More
Ramot
At Ramot, we strive to bring promising scientific discoveries to market by providing a legal and commercial framework for researchers at Tel Aviv University to monetize their discoveries... Learn More
Yissum
Yissum is the technology transfer company of The Hebrew University of Jerusalem. Founded in 1964, it is the 3rd company of its kind ever created, and has a rich tradition of innovation and commercialization. Learn More...
The Hebrew University Center for Nanoscience & Nanotechnology (HUCNN)
Nanotechnology has become the revolutionary force for industrial and economic development in the 21st century.... Learn More
Nanomaterials
Nanomaterials, an open access journal, is relevant to any field of study that involves nanomaterials. All manuscripts undergo a rigorous reviewing process and decisions are made based on the recommendations of independent reviewers. Readers will have unlimited and free access to accepted articles. The IF of /Nanomaterials/ for 2018 is 4.034. It is abstracted and indexed by SCIE, Scopus, PubMed, and other databases. Read More...
Israeli High-Tech Association
The Association of Israeli High-Tech Association represents Israel's High-Tech industries. Members of the association include approximately 200 companies in the fields of semi-conductors, communication, electro-optics, medical equipment, software products, homeland security, electronics, and software houses. Read More...
IATI - Israel Advanced Technology Industries
IATI is Israel's umbrella organization of the high-tech, life science and other advanced technology industries, with hundreds of paying members from every level and aspect of the ecosystem, including Venture Capital Funds, Israeli Mature Companies, R&D centers of MNC's, Start-Ups, Incubators, Stock Exchanges. Read More...
New Technology S.K. Ltd.
A high end representative company of leading worldwide suppliers, providing Sales and after sales technical service and support for the lasers and Electro optics industry and research centers... Learn More

Dashro Trade
Dashro offers counseling and mentoring in various interrelated business management and marketing fields... Learn More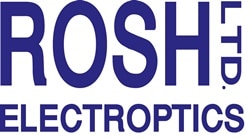 ROSH Electroptics
Founded in 1983, ROSH Electroptics has established itself as one of the leading Electro-optic distributor/representative companies in Israel and ISO qualified since 1996... Learn More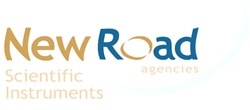 New Road
Since 2005, New Road is involved with the local Academic & High-Tech industry for high end scientific instruments. We have a lot of experience with optics, spectroscopy, materials research, electrochemistry, imaging, and particles analyzing... 
Learn More
A.T.S.L- Advanced Technological Solutions Ltd.
A.T.S.L- Advanced Technological Solutions Ltd, provides comprehensive sales and professional service support, with more than 25 years of experience, for scientific instruments, R&D, failure analysis and production systems... 
Learn More
Thermo Fisher Scientific
Thermo Fisher Scientific supplies innovative solutions for microscopy and microanalysis. We provide SEMs, TEMs, and DualBeam™ FIB-SEMs combined with advanced software suites to take customers from questions to usable data. Learn More...
Learn More...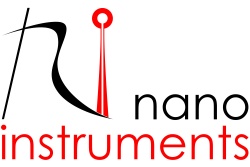 Nano Instruments Ltd.
Nano Instruments Ltd. Represents exclusively leading worldwide scientific instruments manufacturers, mainly related to the Nano world... 
Learn More
AVBA
AVBA was established in 1987 and is expert in marketing, sales and professional support. AVBA is the perfect supplier for matching your precise technological needs of equipment and products... 
Learn More
.
Dover Medical & Scientific Equipment Ltd.
We represent the most advanced technology companies in Israel, standing at the forefront of knowledge in their field. The company offers cutting edge medical solutions, diagnostic equipment and advanced research tools in the field of Life Sciences... 
Learn More
.
Medi Fischer Engineering & Science (MFE)
Medi Fischer Engineering & Science (MFE) is a well known family owned company. The company is a distributor of sophisticated medical and scientific equipment in Israel... Learn More.