Research & Developments Centers
Russell Berrie Nanotechnology Institute
Established at Technion in 2005, RBNI is a joint endeavor of the Russell Berrie Foundation, the Government of Israel, and the Technion. Learn More...
BINA
BINA is a leading nanotechnology research institute in Israel, and among the world leaders in many fields... Learn More
Yeda Research and Development Company Ltd.
Yeda Research and Development Company Ltd. is the commercial arm of the Weizmann Institute of Science... Learn More
BGN Technologies Ltd.
BGN Technologies is the technology company of Ben-Gurion University, bringing technological innovation from lab to market and fostering entrepreneurship among researchers and students... Learn More
Ramot
At Ramot, we strive to bring promising scientific discoveries to market by providing a legal and commercial framework for researchers at Tel Aviv University to monetize their discoveries... Learn More
Yissum
Yissum is the technology transfer company of The Hebrew University of Jerusalem. Founded in 1964, it is the 3rd company of its kind ever created, and has a rich tradition of innovation and commercialization. Learn More...
The Hebrew University Center for Nanoscience & Nanotechnology (HUCNN)
Nanotechnology has become the revolutionary force for industrial and economic development in the 21st century.... Learn More
New Technology S.K. Ltd.
A high end representative company of leading worldwide suppliers, providing Sales and after sales technical service and support for the lasers and Electro optics industry and research centers... Learn More

Dashro Trade
Dashro offers counseling and mentoring in various interrelated business management and marketing fields... Learn More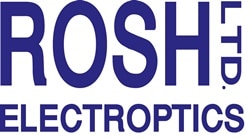 ROSH Electroptics
Founded in 1983, ROSH Electroptics has established itself as one of the leading Electro-optic distributor/representative companies in Israel and ISO qualified since 1996... Learn More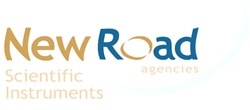 New Road
Since 2005, New Road is involved with the local Academic & High-Tech industry for high end scientific instruments. We have a lot of experience with optics, spectroscopy, materials research, electrochemistry, imaging, and particles analyzing... 
Learn More
A.T.S.L- Advanced Technological Solutions Ltd.
A.T.S.L- Advanced Technological Solutions Ltd, provides comprehensive sales and professional service support, with more than 25 years of experience, for scientific instruments, R&D, failure analysis and production systems... 
Learn More
Thermo Fisher Scientific
Thermo Fisher Scientific supplies innovative solutions for microscopy and microanalysis. We provide SEMs, TEMs, and DualBeam™ FIB-SEMs combined with advanced software suites to take customers from questions to usable data. Learn More...
Learn More...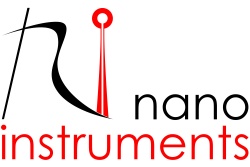 Nano Instruments Ltd.
Nano Instruments Ltd. Represents exclusively leading worldwide scientific instruments manufacturers, mainly related to the Nano world... 
Learn More